Success in any career today demands flexibility based in three skill areas: the ability to think critically, the ability to analyze information from a variety of sources and apply that analysis to solving problems, and the ability to communicate that analysis to others. These skills are particularly critical for careers in law, government, business, teaching, medicine, as well as for success in graduate or professional school.
Founded solidly in the tradition of liberal arts, the Department of History at East Central University emphasizes developing these skills. Each History major may, with the help of faculty, tailor a program to best match individual career and intellectual interests. The department offers degrees in History, and History (Teacher Certification).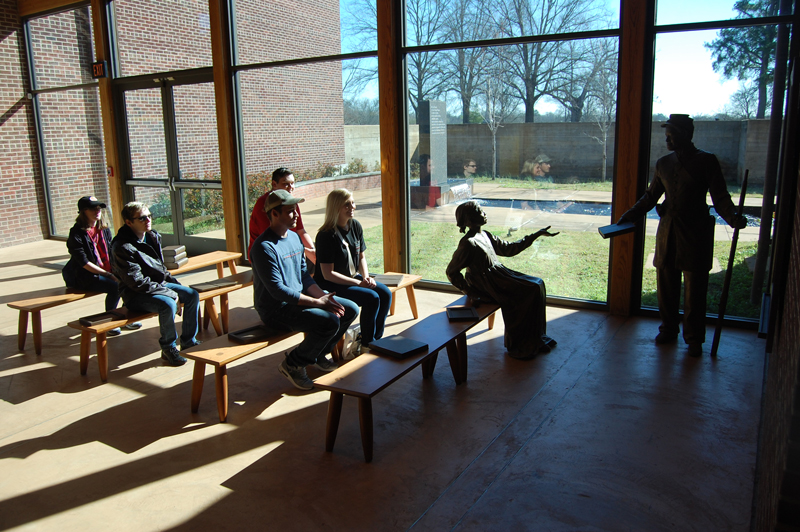 History Studies at ECU
The History program at ECU offers students a wide range of courses in United States and European history, as well as the history of other parts of the world. History students have the opportunity to examine the significance of the past and its meaning for possibilities of the present and future. They also have the opportunity to travel and visit many historical sites. Recently, the History Department sponsored a trip for students to tour Corinth, MS and the Civil War Interpretive Center and the Shiloh Battlefield.
History Majors can use their skills to teach history and related courses in elementary and secondary school, or pursue advanced degrees in history in order to teach and conduct research at the college level. They may also choose to continue their education in other professional programs such as journalism, law, management, and public administration or seek careers in business, public service, and informational and research positions.
B.A. Native American Studies is now offered online. Click here to learn more.