East Central University's new Chickasaw Business and Conference Center building includes the Business and Conference Center (CBCC).  A much-needed facility at East Central University and in the region, this business conference center serves many functions for both the university and the community.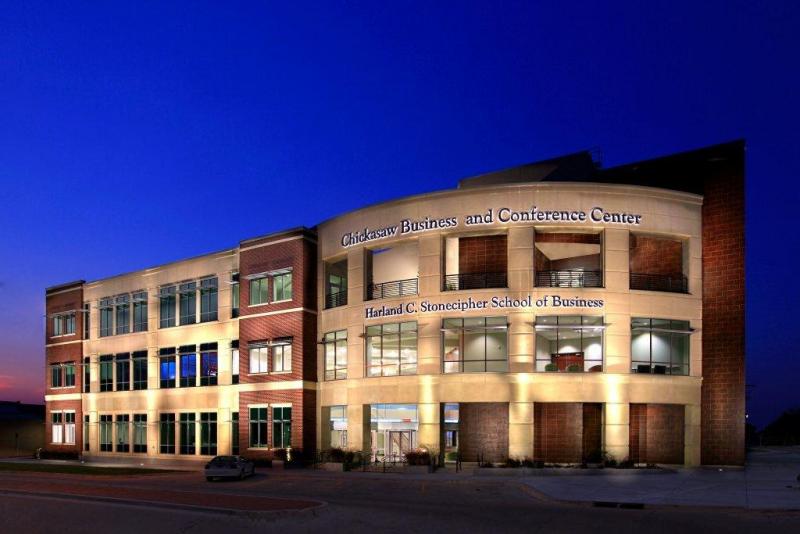 Partially funded from a FEMA grant and contributions from the ECU Foundation, Ada Jobs Foundation and the City of Ada, the conference wing of the facility is equipped to serve the community in times of dire emergency as a resource and command center.  During non-emergency times this wing of the building is run by a professional Conference Center Director, attached to the Center for Continuing Education and Community Services.
The CBCC will also serve ECU and region in various capacities.  Many events which have heretofore not been able to be hosted in Ada due to lack of modern meeting facilities and capacity limitations will find what we hope will be a permanent home in this facility.  Through leveraging all the resources in a customizable format through East Central University, the CBCC strives to out-do the competition in pricing, service, and customer loyalty.

CONTACT
Stephanie Cooper
Business Conference Center Director
Chickasaw Business and Conference Center
Room 112
580-559-5296
scooper@ecok.edu
Tyrel Jones
Assistant Coordinator
Chickasaw Business and Conference Center
Room 110
580-559-5987
tsjones@ecok.edu
Our mailing address is:
1100 East 14th Street PMB A4
Ada, Oklahoma 74820
Fax: (580) 559-5767
Our office hours are Monday - Friday from 8:00am - 5:00pm and we are closed when East Central University is closed for breaks or extreme weather conditions.