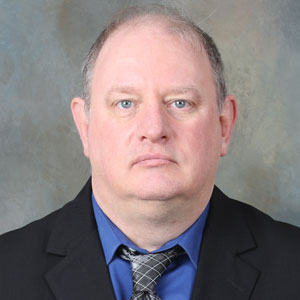 John
Engel
Bio
Mr. John Engel is from Ada Oklahoma, and married with three children. He is a U.S. Army Veteran with 22 years of active duty service -- 16R Vulcan Air Defense Crewman, and 18 years as an Armor/Intelligence Officer. John has had the privilege of traveling to over 30 countries while serving in the military -- with deployments in Haiti, Afghanistan, and Iraq.
John's collegiate accomplishments began at ECU, while serving as an infantryman in the Oklahoma National Guard, where he earned his B.S. in Criminal Justice. He later obtained a Master's in Human Relations from OU in 2008.
John retired from the Army in January of 2012, but continued to serve as a civilian contractor assigned to the U.S. Embassy in Baghdad from June 2013 to February 2018. Since then he has worked at ECU with the VUB program as an Academic Counselor/Instructor and Program Coordinator.