09:30 am 2018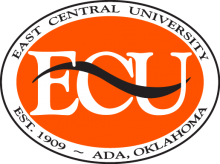 East Central University's Junior Day is a day designed with high school juniors in mind. Come and experience ECU and all it has to offer. Begin your journey to become a Tiger with a fun day in Tigerland.
Junior Day Activities
9:30 a.m. Registration
10 a.m. President's Welcome & Information Session
11 a.m. Distinguished Professor Lecture
11:30 a.m. Complimentary Lunch
1 p.m. Campus Involvement Carnival
2 p.m. Campus Tour
Fill out this form to register today!