ECU DEPARTMENT OF BIOLOGICAL AND ENVIRONMENTAL SCIENCES
East Central University's Department of Biological and Environmental Sciences offers degrees in Biology and Environmental Health Sciences. This diverse department trains students to become biologists, medical professionals, public health workers, and environmental safety officers. Search for BES scholarship opportunities here.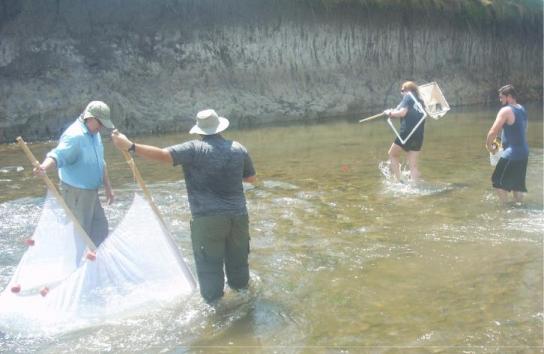 Explore facilities, degree options, and more with your friends through Gather Town.
 

BES DEGREE OPTIONS AT ECU

Biology
The Biology degree is designed for students who plan to become practicing biologists in either industry or in government, or plan to pursue a graduate degree in biology.
The Clinical Laboratory Science concentration prepares students to conduct and supervise complex medical tests, clinical trials, and research experiments, typically in a hospital setting. These labs consult with physicians or researchers on diagnoses, disease causation, spread of disease and research outcomes.
The Ecology concentration helps students understand how organisms interact with their environment. This prepares students to become park rangers, wildlife specialists, natural resource managers, wildlife biologists, environmental consultants, and field research technicians.
The Health Sciences concentration is usually chosen by students who need pre-professional training before entering graduate studies as a doctor, physician assistant, dentist, or physical therapist. As of 2019, 92.8 percent of ECU students who apply for medical school are accepted within three years.
The Teacher Certification concentration helps students become high school science teachers.  For more information, please contact Dr. Carl Gilbert (cgilbert@ecok.edu).
The Molecular Biology concentration prepares students for biotechnology, forensics, medicine, or DNA sequencing of environmental samples, which rely heavily on molecular biology methods. The molecular biology concentration provides both classroom and lab training for those who wish to pursue a career in any of these fields.
Environmental Health Science
The Environmental Health Science degree prepares majors for employment in private industries, environmental protection organizations, public health departments, environmental consulting firms, and governmental agencies including the Oklahoma Department of Environmental Quality, U.S. Environmental Protection Agency, and the U.S. Public Health Service. Learn more about Environmental Health topics.
The Environmental Health Science (EHS) concentration is designed to prepare students for professional positions protecting human health from environmental hazards and protecting the natural environment.
The Environmental Management and Natural Resources concentration prepares students to work with governments and environmental industries to assess environmental impact for optimum management strategies.
The Public Health concentration prepares students to work for government health departments as well as community public health initiatives, including hygiene, diet, and disease transmission risks.
All three Environmental Health Science degree concentrations require related courses from other academic departments such as Biology, Chemistry, Mathematics and Computer Science, and Physics. Students are required to complete a three to six credit hour professional internship at an approved internship site.
All three Environmental Health Science concentrations are accredited through the National Environmental Health, Science and Protection Accreditation Council (NEHSPAC). This is the only program in Oklahoma that holds this accreditation. Students in this renowned program have eligibility to participate in the US Public Health Service (USPHS) sponsored JRCOSTEP internship program, as well as exclusive access two valuable internships: the National Environmental Health Association's (NEHA) National Environmental Public Health Internship Program (NEPHIP) and the Centers for Disease Control's (CDC) Summer Program in Environmental Health (SUPEH).