ECU DEPARTMENT OF MATHEMATICS AND COMPUTER SCIENCE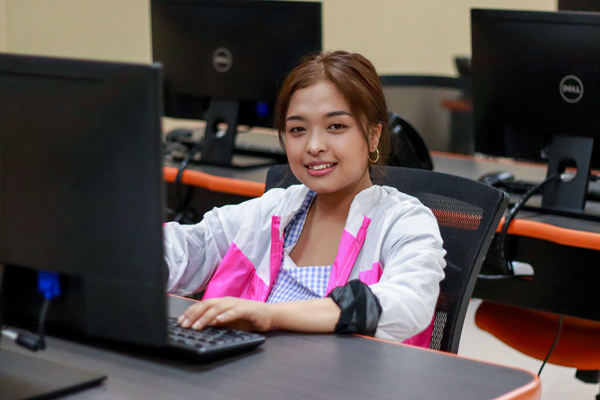 Mathematics Program
The Mathematics program offers four concentrations which lead to a bachelor of science degree. The curriculum is flexible and can be adapted to a variety of student 
interests. After completing one of the three concentrations, program graduates typically enter the job market as applied mathematicians in business or industry, actuarial trainees, or 
certified teachers of secondary school mathematics. Some program graduates pursue study in graduate school leading to advanced degrees in Mathematics, Statistics, Computer 
Science, Finance or Management Science, while others elect to pursue further study in a professional school such as law or medicine.
Our faculty:
• are committed to your success;
• will develop and deliver programs and services that assist you;
• will promote learning that is rigorous and meaningful for you;
• will challenge you to aspire to your highest academic, social and career goals
Computer Science Program
The Computer Science program offered its first degree program in 1982. Since that time, the department has grown to more than 200 majors and a service enrollment of approximately 500 students each semester. The new online computer science program only adds to those numbers. (visit online.ecok.edu for more information) Our program provides a solid education in all major areas of Computer Science with an emphasis on Software Engineering. Computer Science students generally complete a Bachelor of Science degree in four years. Our graduates are typically employed by large companies who need skilled software design specialists to work on the cutting edge of the field. Our Computer Science faculty are committed to the success of our students. We strive to insure a solid computer science education, a great college experience, and a bond that will forever tie you to ECU. Our Computer Science faculty are also academically active in scholarship and research.
Develop a competitive edge for the technology career you want with the B.S. in Computer Science degree from East Central University Online! Follow this link to get started: Accredited Online B.S. Degree in Computer Science (BCBS)

Current Course Rotation     Old Course Rotation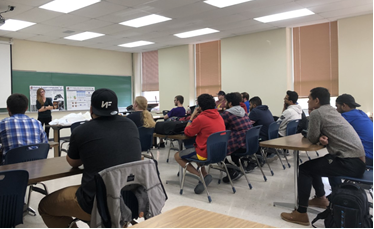 Department of Math and Computer Science Directory
FAQ about Advanced Standing Exams
Mathematics and Computer Science Degree Options
 
General Mathematics
The General Mathematics concentration provides preparation for the student who plans to enter a graduate program in mathematics. A student taking this concentration, in consultation with his or her advisor, should choose elective courses which meet the entrance requirements of the desired graduate program.
Teacher Certification in Mathematics
The Teacher Certification concentration, in conjunction with professional education courses, prepares students for teaching mathematics at the secondary level. Majors take courses in both education, mathematics, and mathematics education. Curriculum emphasizes pedagogy, technology, diversity, and current trends in education.
Data Science
The Data Science concentration is for students interested in applying mathematics, statistics, and computer science to a wide range of business problems. With a broader focus, students in this concentration will be prepared to work in a variety of industries.
Applied Mathematics/pre-Actuary
The Applied Mathematics/Pre-Actuary concentration prepares students for entry into the job market as an applied mathematician or actuarial trainee, for a career in finance, or for entry into a graduate program in applied mathematics, actuarial science, statistics, finance, or quantitative management science.
Computer Science
The Computer Science degree program prepares students for a career in the world of technology. Both online and in-seat options for majors of this program. Lucrative salaries and opportunities to work on interesting and challenging projects are the rewards which await those who choose the Computer Science major. Technology touches essentially every aspect of life. Students have access to a powerful Linuxbased mainframe as well as the University computer network. Majors have access to both labs and 24/7 remote access. The curriculum is designed using guidelines published by the Association of Computing Machinery (ACM). Courses provide students excellent training in the scientific and technical areas of computing and the preparation necessary to pursue graduate work in this field. The course of study is mathematical in nature with emphasis on software engineering.
 

CONTACT

Mailing Address
Department of Mathematics and Computer Science
PMB H-1, East Central University
1100 East 14th Street
Ada, OK 74820-6999
Office
Dr. Andrew Wells
Department Chair
Science Hall 207
580-559-5620
awells@ecok.edu