ECU DEPARTMENT OF MATHEMATICS AND COMPUTER SCIENCE
 
The Department of Mathematics and Computer Science currently offers four concentrations that lead to a Bachelor of Science degree: General Mathematics, Teacher Certification in Mathematics, Mathematics – Applied/Pre-Actuary, and Computer Science.
The Computer Science degree program will prepare the graduate for a successful career in the world of technology. Lucrative salaries and opportunities to work on interesting and challenging projects are the rewards which await those who choose the Computer Science major.
The Mathematics degree program will prepare the graduate for a variety of career paths including graduate school, teaching, or industry. Some graduates also pursue further study in a professional school such as law or medicine.
Current Course Rotation     Old Course Rotation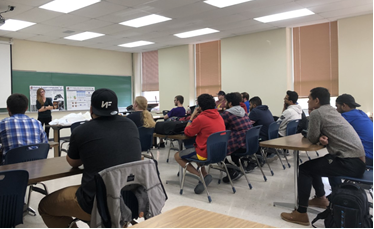 CONTACT

Mailing Address
Department of Mathematics and Computer Science
PMB H-1, East Central University
1100 East 14th Street
Ada, OK 74820-6999
Office
Dr. Mary Harper
Department Chair
Science Hall 207
580-559-5286
mharper@ecok.edu