ECU DEPARTMENT OF ART + DESIGN : MEDIA + COMMUNICATION
East Central University's Department of Art + Design : Media + Communication encourages collaboration across disciplines and offers major and minor programs in Advertsiing and Public Relations, Art Teachers Certification, Graphic Design, Media Producation, Strategic Communications and Studio Art.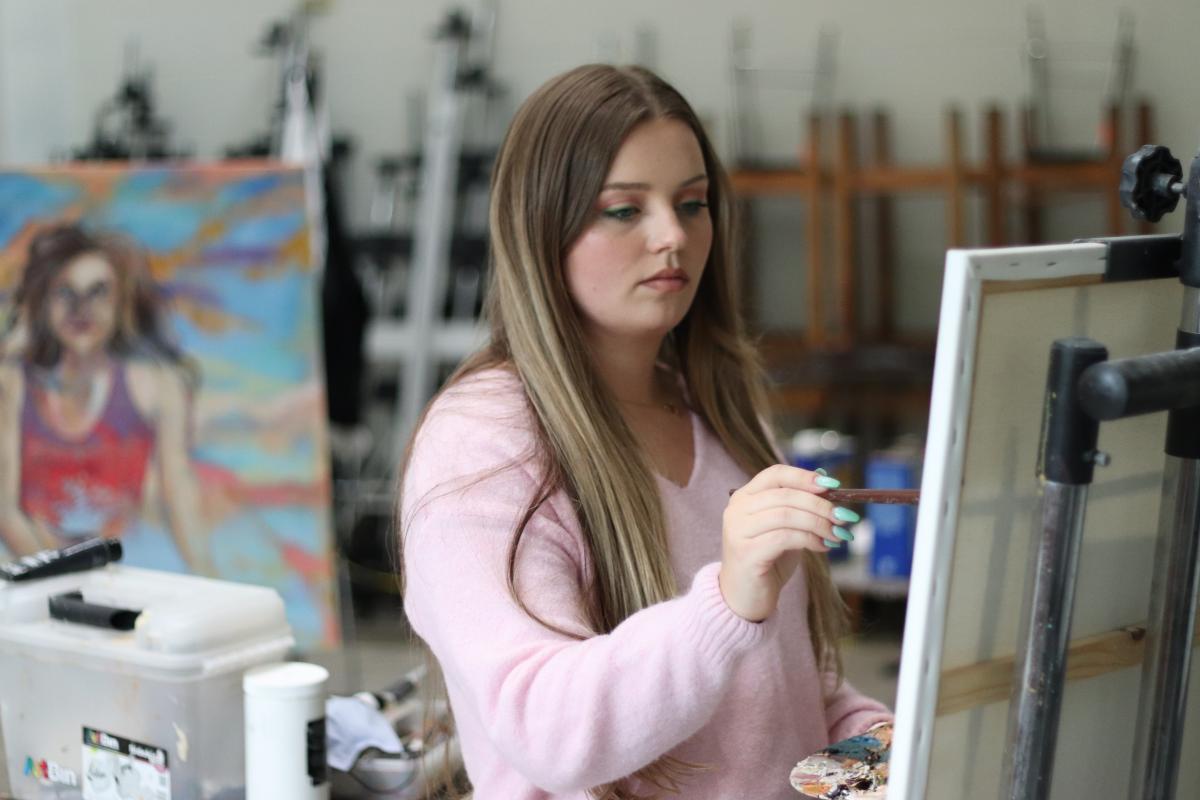 ART PROGRAM
We offer a Bachelor of Fine Arts degree with concentrations in Studio Art, Art Education, and Graphic Arts. A minor is offered in Art.
MASS COMMUNICATION PROGRAM
The department also offers a Communication major and a Mass Communication major with concentrations in Mass Media or Advertising/Public Relations.
Art Program Majors
Graphic Design
Studio Art
Teacher Certification
Mass Communication Majors
Advertisingand Public Relations
Media Production
Strategic Communications
Minors
Art
Mass Communication
Media/Graphic Art
Art Therapy Prep
Game Designer
Certificates
Mass Communication
Social Media Marketing Certificate