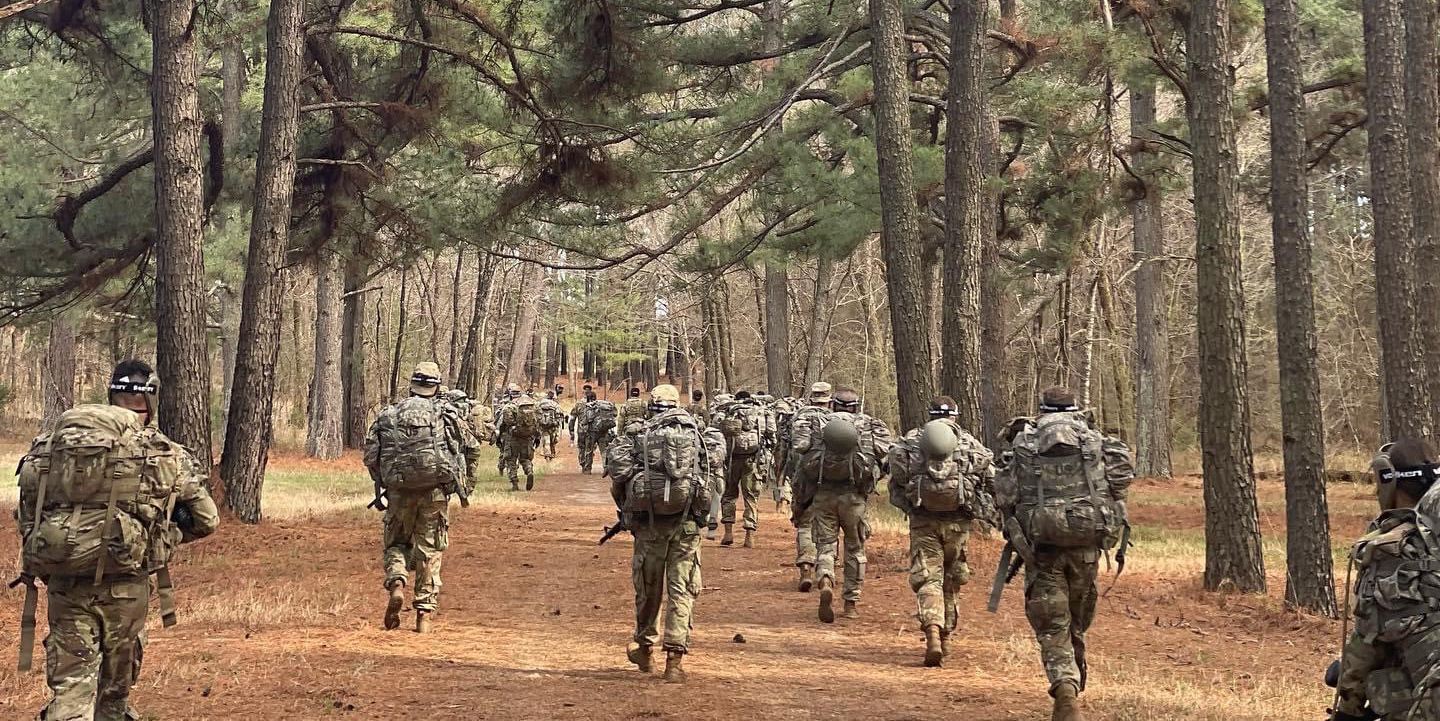 The GOLD (Guard Officer Leadership Development) Program is a challenging leadership program available to ECU students and Oklahoma National Guard Soldiers attending East Central University. GOLD creates the next generation of National Guard leaders.
Academic and leadership training is built into the college curriculum. During classes, leadership labs, physical training and field training exercises Student-Soldiers will learn what it takes to lead others, motivate groups, and conduct missions as an Army Officer.
Upon completion of the GOLD Program and Officer Candidate School, Student-Soldiers earn the rank of 2nd Lieutenant and become a commissioned officer in the Army National Guard.
What You Will Learn by Academic Year
Prior to Freshman Year
Complete Basic Training and Advanced Individual Training in an MOS that you choose.
Freshman Year
You will learn how to work as a member of team learning team dynamics and event planning. Key topics include: Military Structure, organization of the Army, leadership fundamentals, and 
Sophomore Year
You will learn to lead small teams and manage multiple events. 
Key topics include Team level tactical skills, group exercises and fitness, team building with an emphasis on professional leadership competencies and insights.
Junior Year
You will be placed in a leadership position in the program. You will learn how to plan and implement Army training. You will oversee the execution of several events conducted throughout the year.
Key topics include Operations orders, general leadership skills, and platoon level tactics.
Senior Year
You will run the GOLD Program as a 2nd Lieutenant, Officer-in-Charge.
Key topics include Staff functions (administration and logistics), military laws, rules, and regulations, diversity inclusion, and situational management. 
Summers after the freshman and sophomore years will include a two week Annual Training with a focus on physical conditioning and team leadership. The summer after your junior year will be Officer Candidate School. This 8 week course in hosted in South Dakota and concludes with your commission as a 2nd LT in the OKARNG. After your senior year, you will attend Basic Officer Leadership Course where you will learn your Army Military Occupational Skill (MOS) as an officer.
Life skills are emphasized throughout the program and include: time management, problem solving, and organizational skills that will immediately enhance your academic performance and carry over into your professional competency. Professional skills in effective communication, Power Point presentation, small group leading, team building, and management will set you ahead of your peers in the workforce and in the classroom.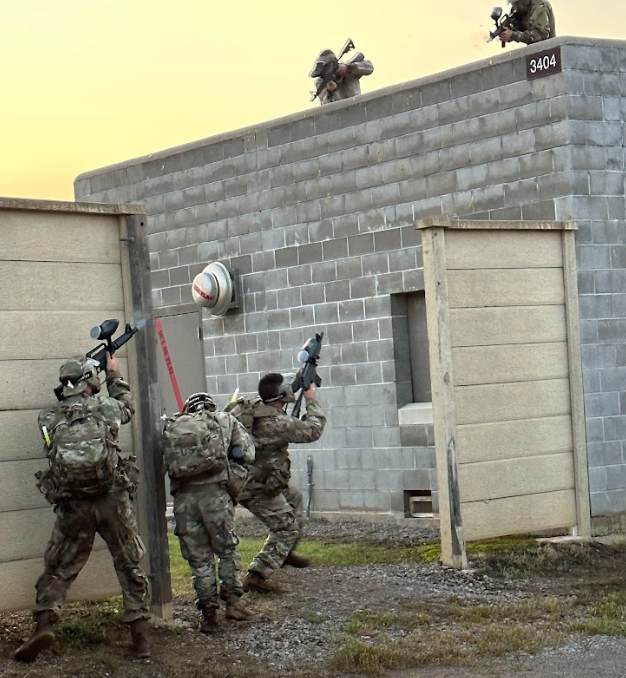 Program Details
Classroom instruction: three hours per week
Leadership lab: four hours per week
Physical training 3 times per week
Field training exercise: fall, spring, and summer
Benefits
Non-deployable status through graduation
100% Oklahoma State Tuition Waiver
Federal Tuition Assistance
Perform labs on campus instead of going to week-end drills
Commission at 90 hours with GOLD versus 124 hours with ROTC
Monthly drill pay (ranging from $190/mo to $370/mo)
Health and dental insurance
Secret Security Clearances (great on the resume)
Student Loan Repayment (up to $50k)
Blended, IRA type retirement that follows you even if you leave the Guard before 20 years
Upward mobility (promotions)
Life Insurance
VA home loan's
Eligibility
Meet all current National Guard Enlistment Criteria
Be of high moral character
Agree to complete basic and individual training
Agree to enroll full-time at ECU (and remain a full-time student)
Attain a 110 GT score or higher by the end of your sophomore year of college
Maintain a passing physical fitness score of 180 each year
Interview with GOLD personal via telephone or in person 

CONTACT
Sergeant First Class Brian O'Hanlon
GOLD Program Instructor 
Oklahoma Army National Guard 
Major Burt Page
GOLD Program Instructor 
Oklahoma Army National Guard