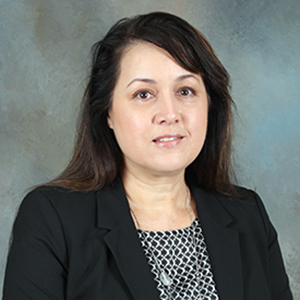 Building:
Chickasaw Business & Conference Center
Deanna Hartley-Kelso is an Assistant Professor at East Central University in the Stonecipher School of Business, teaching Business Law and Employment Law Classes. She is also an adjunct professor in the MJIL program at the Tulsa University College of Law, teaching Criminal Jurisdiction in Indian Country and Principles of Federal Indian Law.
She was appointed as the District Judge of the Chickasaw Nation District Court in March of 2020, hearing family, civil and criminal matters. She previously served the Court as a Special Judge from 2018 to 2020 and a Court Advocate from 2015 to 2018.
She worked for the Chickasaw Nation from 1997 to 2014. During her tenure, she served as attorney general as well as an executive officer and administrator of the Nation's division of justice from 2004-2014. She served as general counsel from 2001-2004 and legislative counsel from 1997-2001.
Department - Position
Harland C. Stonecipher School of Business - Associate professor

Business Administration - Boswell Endowed Professor