Applying to ECU as a New Freshman
Thank you for your interest in becoming an ECU Tiger! Requirements for admission to ECU are below.
To apply, start with these three easy steps:
​​​​​​  Fill out Online Application
Complete the online application and pay the $20 application fee by debit or credit card.
  Submit official Transcript
Submit an official six-semester high school transcript and schedule of classes--if prior to graduation
  Send official ACT/SAT scores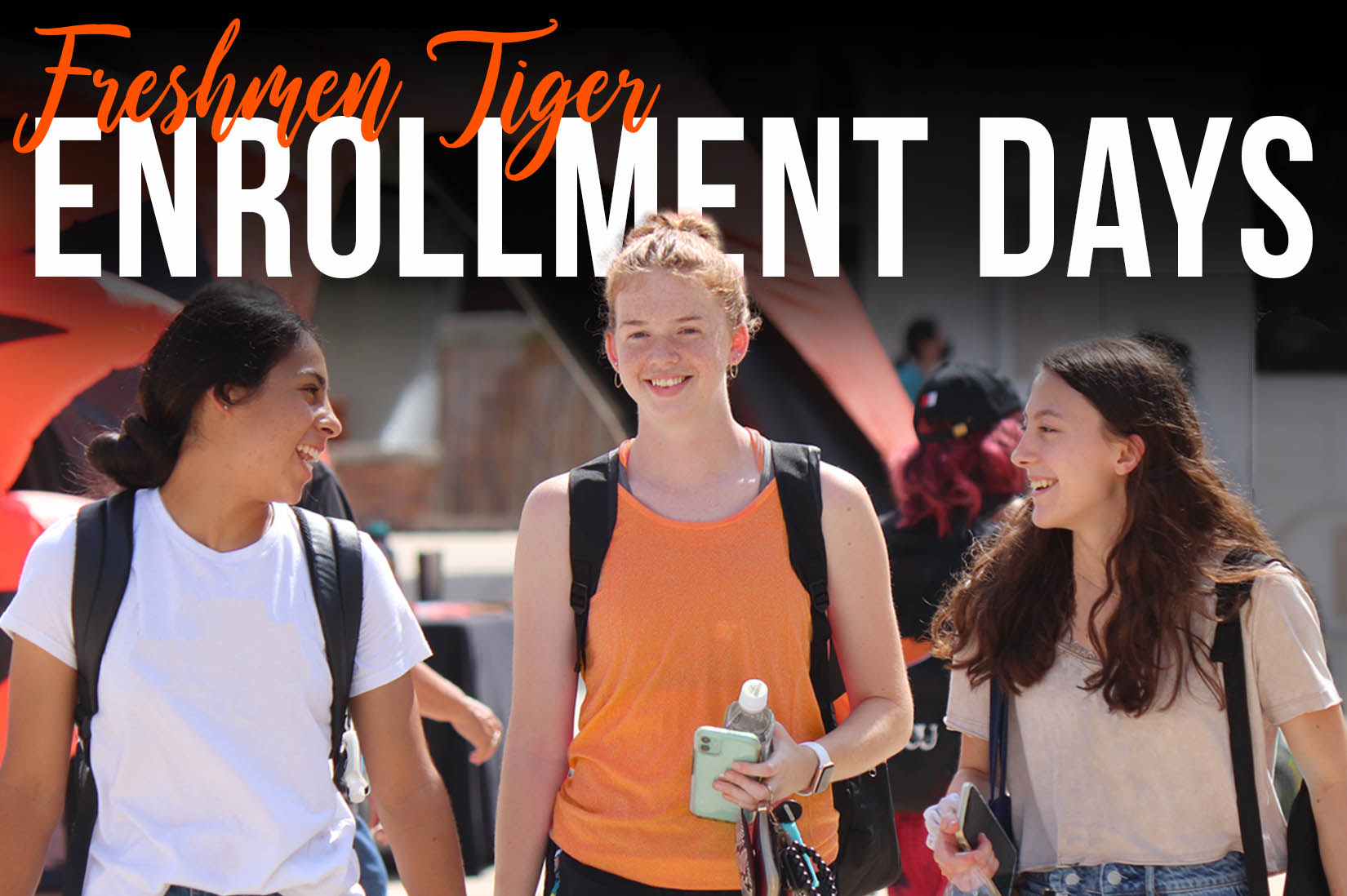 Shots and Immunizations
Oklahoma state law requires all students who attend Oklahoma colleges to provide proof of immunization for certain diseases. Shots/Immunization records can be sent to Student Health Services.
ECU Student Health Services
1100 E 14th Street PMB S-7
Ada, OK 74820
Fax: 580-559-5276
Admission Requirements
The student must meet one of the following:
Score a 20 on the ACT or 1030 on the SAT
Rank in the top 50% of graduating class with a 2.7 GPA
Have a 2.7 GPA in 15 units of core curricular courses
*Test-Optional Admission Option 
No ACT or SAT test scores? Have your application considered without test scores by simply selecting the Test-Optional Admission option on our application.
**Students admitted as Test-Optional will be required to take all placement exams.
Please let me know if you have any questions.  I'm happy to try to help if I can.
Curricular Requirements
The student must have the following nine units of core curricular requirements for college entrance:
4 years English (Grammar, Composition, Literature)
3 years Mathematics (Algebra I, Algebra II, Geometry, Trigonometry, Math Analysis, Calculus, Advanced Placement Statistics (added 2004) or Applied Mathematics WITH Algebra II (Fall 1992 to 2002)
3 years Lab Science (Biology, Chemistry, Physics, Botany, Zoology or any lab science certified by the school district; General Science with or without a lab may not be used to meet this requirement. Applied Biology/Chemistry only before Fall 2004)
The student will also be checked for completion of the following six core curricular courses:
(Student will be required to complete an additional collegiate course in the relative subject area to make up the high school deficiency.)
3 years History and Citizenship (including one year of American History, 1/2 year of Government and 1 1/2 years of additional units from History, Economics, Geography, Government, or Non-Western Culture)
2 additional units from subject areas listed above, or selected from Computer Science or Foreign Language
Curricular Remediation: Students with curricular deficiencies who fail to demonstrate adequate curricular competence will be required to complete developmental courses as described below:
Students with mathematics, English, or science deficiencies will be required to enroll in developmental courses designed to remedy the deficiency. Students must receive a grade equivalent to a "C" or better to remove the deficiency.
Note: Any student who has attempted six hours or less of previous college credit, (excluding 0-level coursework or college credit prior to high school graduation) is considered a beginning freshman and the same eligibility requirements apply.
Further questions concerning beginning freshman admissions can be answered by contacting the Office of Admissions at 580-559-5236.