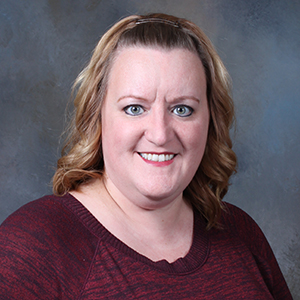 Holli
Witherington
M.Ed
Bio
Holli Witherington is the Executive Director of Brandon Whitten Institute for Addiction & Recovery and its related grants (Pontotoc County Drug Free Communities, Regional Mental Health Awareness Training, and ECU Campus Suicide Prevention grants) and a Human Resources Counseling Instructor at East Central University in Ada, OK.
She has been working in the field of counseling & substance abuse since 2005. Holli is a Licensed Alcohol and Drug Counselor and Board Approved Supervisor, as well as a Licensed Professional Counselor in the state of Oklahoma. In addition, she holds the credential of a Certified Prevention Specialist in Oklahoma. Prior to her work in counseling, Holli was a Probation & Parole Officer for the State of Oklahoma. In addition, Holli is a member of the National Council of Rehabilitation Educators and the Addiction & Behavioral Health Center Board. She is a past member of the Oklahoma Prevention Policy Alliance, the ECU Graduate Rehabilitation Counseling Program Advisory Board, the CIRCAW Community Education Response Team, and of multiple Drug Court and Domestic Violence Response teams in Oklahoma. Holli previously served as the Chair of the Oklahoma Board of Licensed Alcohol and Drug Counselors. Holli is also a QPR Suicide Intervention Trainer, Mental Health First Aid Trainer, a PACT360 Trainer, and a Step UP! Bystander Intervention Trainer.
Holli received her bachelor's degree from East Central University in 2004 in Criminal Justice Adult Corrections. She returned to ECU to pursue her Master's degree in Education: School Counseling, which she completed in 2008.
Holli's passion is collaborating with others to reduce substance use and abuse and teaching future behavioral health and addiction counselors. She enjoys working with FATE (Fighting Addiction Through Education) Student Organization and serving as their faculty advisor. Since 2011, Holli has been an active member of the Pontotoc County Drug Free Coalition, which works to address substance abuse issues in Pontotoc County through proactive environmental strategies. Holli is married with two dogs.
More Information
BA, East Central University, 2004
MEd, East Central University, 2008