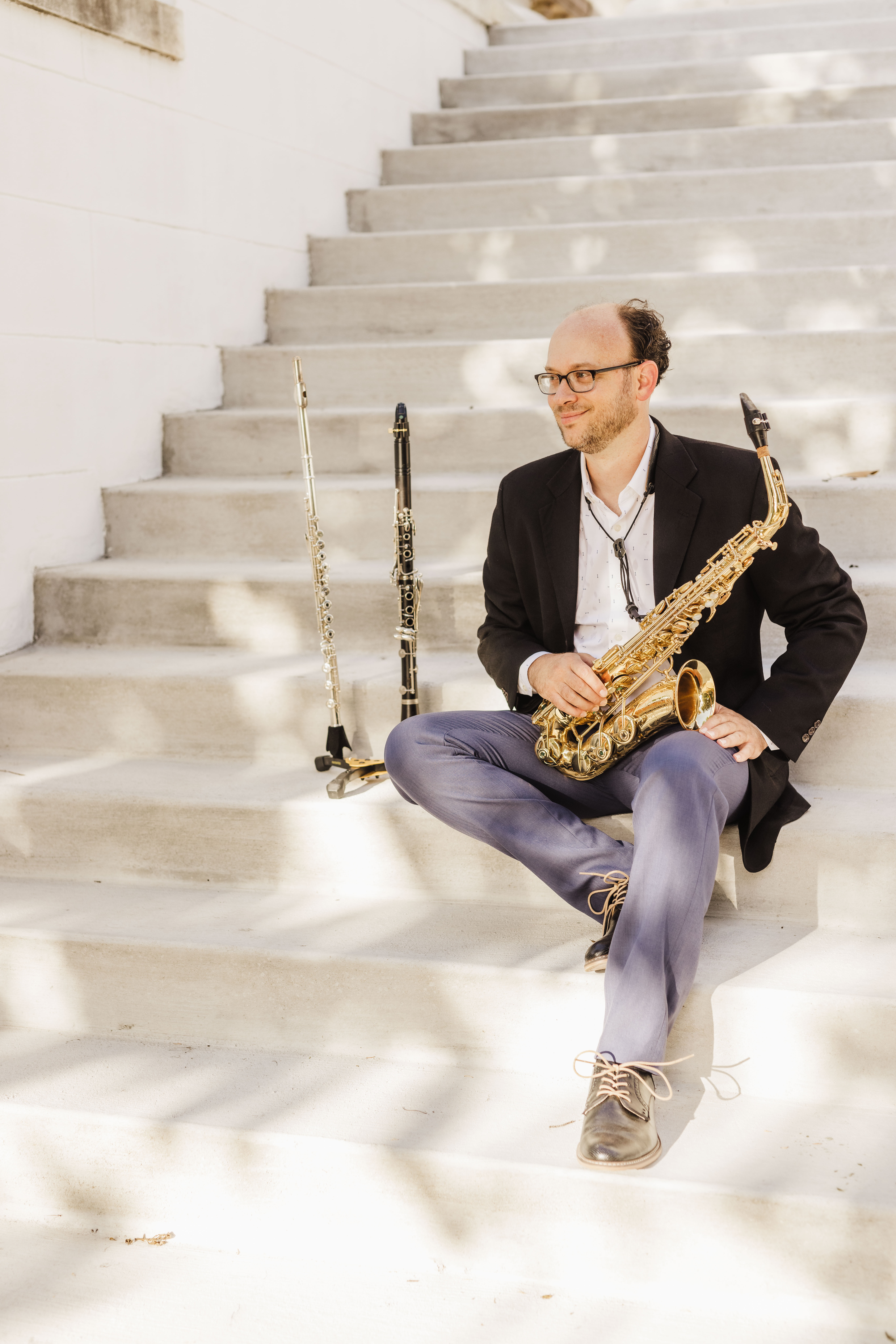 Building:
Hallie Brown Ford Fine Arts Center
Nathaniel Berman holds a Doctor of Arts from the University of Northern Colorado, specializing in woodwind performance. He received his master's degree from New York University in music performance with an emphasis in chamber music, and a bachelor's degree in clarinet, saxophone, and flute performance from Michigan State University.
An active performer, he has had recitals at the FNMC New Music Festival in Stony Brook NY, the World Saxophone Congress in Strasbourg, France, numerous North American Saxophone Alliance conferences, the International Saxophone Symposium, the International Clarinet Association, and the National Flute Association, and was featured at the 2015 Festival Internacional de Flautistas in Lima, Peru. He was guest artist on saxophone, flute, and clarinet at the Aspen Music Festival, and on contrabass saxophone at Northwestern University. He was a regular member on clarinet and bass clarinet with MahlerFest Orchestra. He is a two-time winner of the NFA's Jazz Flute Big Band competition, and performed with Guy Lombardo's Royal Canadians, Jazz Unlimited, the Big Band on the Rio Grande, and the High Society Orchestra.
Teachers include Andrew Dahlke, Paul Cohen, Joseph Lulloff, Kelland Thomas, Ron Blake, Andrew Speight, James Hall, Robert Dick, Richard Sherman, Bil Jackson, Lauren Jacobson, Frank Ell, and Leroy Borchert.
Nathaniel Berman is a Dahlke Mouthpieces artist. He performs on the Virtuoso Series RS model. nathanielberman.com
Department - Position
Department of Performing Arts - Associate Professor of Woodwinds