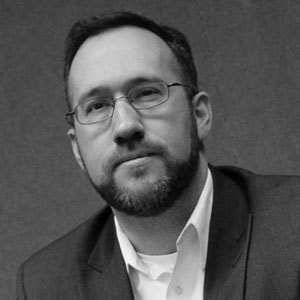 Nicholaus
Meyers
DMA
Bio
Nicholaus Meyers, a native of Georgia, is currently Director of Bands and Percussion at East Central University in Ada, Oklahoma. Dr. Meyers directs the ECU marching band, wind ensemble, concert band, percussion ensemble, teaches applied percussion, conducting, and other courses in the music education sequence. Additionally, he organizes a large annual high school marching band competition "Tigerpalooza" at East Central University that brings marching bands from across the state of Oklahoma to compete. Before coming to ECU, he was the Director of Bands, Percussion, and Composition at Valley City State University in Valley City, North Dakota. He was also the Assistant Director of the North Dakota State University "Gold Star Marching Band" who were part of 6 Division I FCS National Championship football seasons, 2011-2015, 2017. Additionally, he serves as a faculty member at IMC (International Music Camp), a member of the Fargo-Moorhead Symphony, as well as the drumline arranger for the Northeastern State University "River Hawk" drumline in Tahlequah, Oklahoma. Before coming to Oklahoma, Dr. Meyers also taught at Augusta State University, Troy University, and Augusta Technical College and was the assistant band director at Lakeside High School in Evans, Georgia. Other ensembles he has performed with consist of the Augusta Symphony, Augusta Opera, Augusta Players, Augusta Chorale Society, Greater Grand Forks Symphony, Oak Ridge Symphony, and Fort Gordon Dinner Theater. He also performs throughout the year on recitals, masterclasses and adjudicates solo, chamber, and large group contest. He is also a commissioned composer whose works have been performed throughout the United States and Europe. His latest CD "Stepping Away" was released on September 19, 2016 which features his solo piano music.
He is the Chair of the Percussive Arts Society (PAS) Composition Committee, past President of the PAS North Dakota Chapter, is a member of the American Society of Composers, Authors, and Publishers (ASCAP), and Percussive Arts Society (PAS). Dr. Meyers is also a Black Swamp Percussion, Innovative Percussion, Sabian Cymbals, Gon Bops, Aquarian Drumheads, and Yamaha Performing Artist.
He received his degrees from North Dakota State University (DMA), the University of Tennessee (MM), and Augusta State University (BM). He also studied at the University of Georgia and in Oslo, Norway with the Oslo Philharmonic.