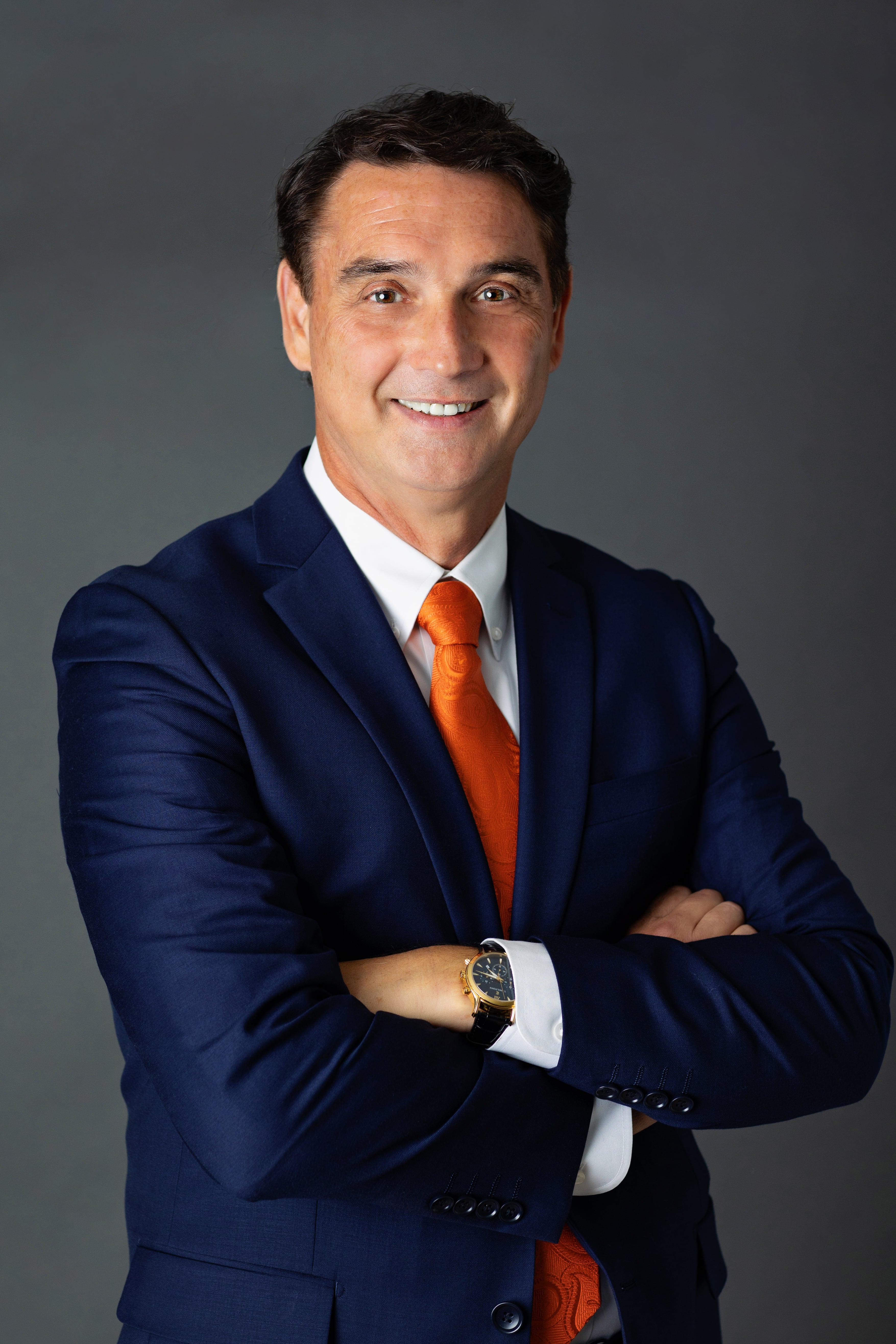 Wendell Godwin became East Central University's 10th president July 1, 2022 after a long career in the corporate world and more than a decade in academics, leading ECU's Harland C. Stonecipher School of Business, its faculty and its students, to levels of great achievement and national recognition.
Godwin earned his Executive MBA in 2005 from Southern Methodist University and his Business Administration degree in 1984 from ECU. He graduated from Pauls Valley High School in 1980. In 2010, Godwin was named dean of the School of Business and worked to transform the culture of the school of business into one of excellence.
He supported university efforts to raise $14 million for the Chickasaw Business & Conference Center and the new building for the school of business. Through fundraising, the Oklahoma Business Week launched in June 2012 and later U.S. / Africa Business Week in Uganda in 2019, along with many scholar programs and leadership opportunities for students to gain recognition on the state and national level. New programs and certifications were implemented into the SSB, allowing students to be more competitive in the workforce.
Godwin is very active in the Ada community, serving on various committees.
Prior to the role of dean, Godwin worked in the corporate world for 26 years leading in various capacities, he completed his sales career in 2009 as having the number one performing area in the company.
For more information on President Godwin, please visit: ecok.edu/news.
Department - Position
Office of the President - President