12:00 am 2018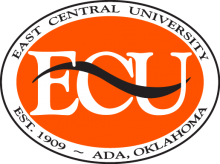 Monday - TACO-BOUT-A PARTY!
Kick off Orange Crush Week With Campus Activities Board! Grab Some FREE TACOS from 6:30-8:00PM on the UC Lawn (or until the last taco is gone).
Tuesday - I SCREAM, YOU SCREAM, for ICE CREAM!
Build your very own sundae with ALL the topping.
Bring your friends anytime from 6:30-8:00PM in the UC Mall (between bookstore & UC).
Wednesday - GRILL AND CHILL BBQ!
The FREE food is rolling in. Join CAB on the UC Lawn for a sprong BBQ from 6:30-8PM!
Thursday - TIGER TREASURE HUNT!
Grab your friends and meet up at the Tiger Fountain at 6:15PM! Gather all the clues and win a PRIZE.
Friday - ORANGE TIDE - FOAM SLIDE!
We're starting a NEW campus tradition. Join CAB on the North Lawn (by the football field) from 4-6PM from the very first ORANGE TIDE foam slide!