Varsity Esports Team
ECU Tiger Esports
Our goal as an esports program is to create an inclusive environment that promotes the goals and values of team-based video games.  We currently have varsity Overwatch, as well as club teams in various other titles.  Follow us on Discord, Twitch, Facebook and Instagram. 
Student Requirements
Students must be enrolled full time: Undergraduate = 12 hours, Graduate = 9 hours
GPA requirement: 2.0 Grad/Retn
Gaming Lab
The Esports Gaming Lab is set up in PES 132, and renovations to complete a new esports lab and LAN center are set to begin late August in the University Center.  The current lab is open to esports team members only, and is equipped with 15 Alienware Aurora R8 gaming desktops, each with a Logitech gaming mouse and keyboard, HyperX headset and Alienware 25" gaming monitor.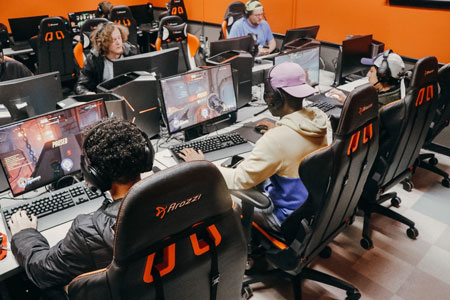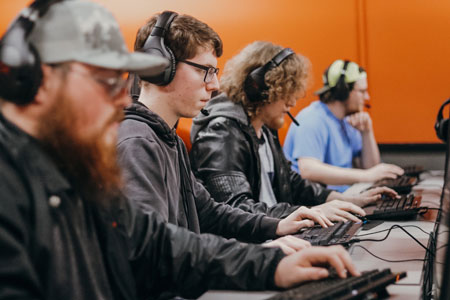 ECU Esports Club
The ECU Tiger Esports Club accommodates other game titles and teams that have the potential to move into a varsity position. Check back soon for all the details covered. You can also follow our social media sites for up-to-date information and events.