Varsity Esports Team
ECU Tiger Esports
Our goal as an esports program is to create an inclusive environment that promotes the goals and values of team-based video games.  We currently have varsity Overwatch, as well as club teams in various other titles.  Follow us on Discord, Twitch, Facebook and Instagram. 
Hours of Operation
Monday-Thursday 6:00 a.m. – 9:30 p.m.
Friday 6:00 a.m. – 8:00 p.m.
Saturday 10:00 a.m. – 4:00 p.m.
Sunday 2:00 p.m. – 6:00 p.m.
Standard Pricing
1 Hour – $5
2 Hours – $10
3 Hours – $12
5 Hours – $15
*ECU STUDENTS RECEIVE 40% DISCOUNT ON STANDARD PRICING.
Day Passes for Standard Users
Sunday – Thursday: $15
Friday & Saturday: $20
Day Passes for VIP Users
Mon – Thursday: $10
Friday & Saturday: $15
VIP Membership
The VIP membership rewards regular customers with discounts on game time, day passes and special events.
WHAT DOES IT COST?
VIP membership is $20 per month. First time VIP Members receive their own ECU Tiger Esports shirt. After each month you are able to renew your VIP membership to extend your benefits or revert back to standard pricing.
WHAT DO YOU GET?
The VIP program includes the following: exclusive $10 Day Pass available Sunday through Thursday, weekend $15 Day Pass available on Friday and Saturday and access to special VIP events.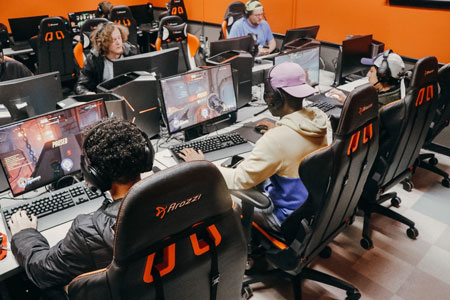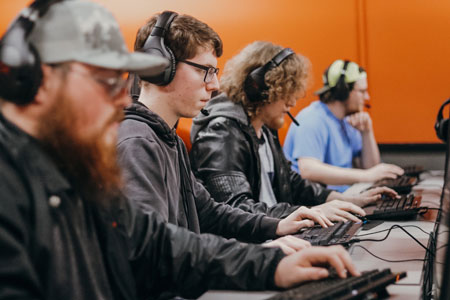 ECU Esports Club
The ECU Tiger Esports Club accommodates other game titles and teams that have the potential to move into a varsity position. Check back soon for all the details covered. You can also follow our social media sites for up-to-date information and events.