Let us show you how we can make the transfer process as simple as possible and help you pay for your next degree at ECU!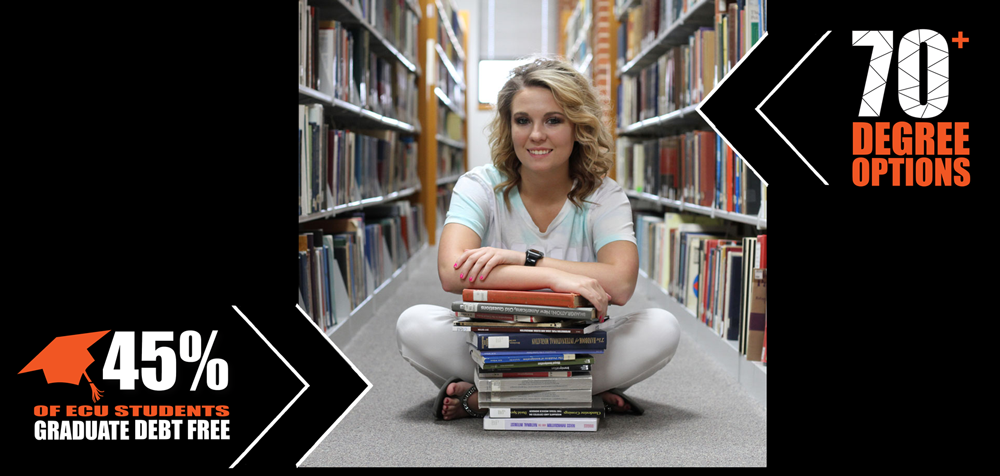 Transfer Student


Scholarship Options
Transfer Student Tuition Waivers for Oklahoma Residents
$1,000/SEMESTER (up to 4 semesters)
Who Qualifies?


Phi Theta Kappa Membership
Associates of Science Degree
Associates of Art Degree

And completion of the FAFSA
Join the ECU


Honors Program
When you enter the ECU Honors
Program, you will join a community
of many of the brightest, most
motivated students on campus.
Honors students are also eligible to
receive additional scholarships to ECU.
Check out ecok.edu/honors for more details!
We look forward to you joining our family!
To be considered:
Fill out an application for admission.
Turn in all official transcripts to the Office of Admissions.
Turn in an official transcript showing your conferred degree or active membership in PTK.
Mail Documents to:
Office of Admissions, East Central University
1100 East 14TH Street, PMB R-8
Ada, OK 74820
---
This is a tuition waiver, not a cash award.  There is no separate application for this award.  There is no scholarship deadline for this award.  The tuition waiver is not awarded for the Summer semester.  Students need to be enrolled in 12 or more hours to receive it each semester. Students must be an Oklahoma resident.  Students must transfer directly to ECU from their 2-year college within a year.  Students need to fill out a FAFSA for ECU every year to continue receiving the waiver.
---