What are the expected costs of attending ECU?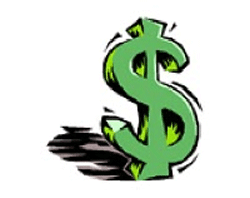 Your education is an investment in your future! 
But to plan, you must have information!  Check it out!
Note: Keep in mind that once you navigate through the button below and go to the cost of attendance page, you should use the back arrow on your device to come back to this page.
 Expected Cost of Attending ECU
Great news! 
ECU has lots of resources to help you find a way to minimize your out-of-pocket costs.  BUT!  You have to be the pilot to determine the best financial path for you.  Drop by Financial Aid Services in the Administration Building, Room 101, to discuss all the options available to you.  
Often overlooked are the work-study opportunities on campus.  A federal program, work-study provides part-time jobs for students ideally in their field of study, but the student has the choice of where they would like to work.  Most every department and program on campus is in need of student workers.  This is a great way to help fund your education or help pay for living expenses, and working on campus is so convenient!  There are jobs available all over campus...you just have to look!  ECU now utilizes Handshake, an app you can download from the Apple or Google app store or it can be accessed from any computer, to identify and apply for campus jobs.  A part-time job may be just that additional income you have been looking for!