ECU SCHOOL OF NURSING RESOURCES

East Central University Nursing Student Association (ECUNSA) and Red Cross Club
 
Financial Aid and State License Info
Oklahoma Board of Nursing - http://www.ok.gov/nursing/
Oklahoma Nurses Association - http://www.oklahomanurses.org/
American Nurses Association - http://www.nursingworld.org/
National Student Nurses Association - http://www.nsna.org/
Oklahoma Nursing Student Association - http://oknsa.net/
National Council of State Boards of Nursing - https://www.ncsbn.org/
NCLEX at VUE - https://portal.ncsbn.org/
National League for Nursing - http://www.nln.org/
National Library of Medicine National Institute of Health - https://www.nlm.nih.gov/
---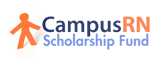 Visit CampusRN to apply for the $2500 regional scholarship.


   Visit CampusRN to search for thousands of jobs and scholarships!
ECU School of Nursing Announcements
We are accepting applications for the Spring 2022 cohort until Sept 1st!  Please see the Major in Nursing web page to see information and the application. Come be a #TigerNurse!
---
The TEAS Entrance Exam is being offered remotely through ATI, with multiple opportunities daily!  MAKE SURE you select ECU as the school you are having your official results sent to!  Questions? Call us at 559-5434 or email us at nurse_sec@ecok.edu