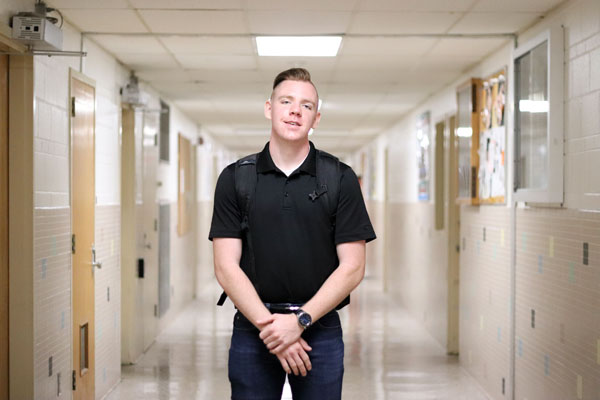 This concentration began its rich history in the field of rehabilitation, in 1974 with a grant from the Rehabilitation Services Administration. The Human Services Counseling- Rehabilitation program and ECU are known as leaders in the education of students with disabilities. The Rehabilitation concentration is designed to prepare students for positions in a variety of federal, state and community rehabilitation agencies, facilities and organizations that provide services to individuals with disabilities and addictions. Students completing the program have skills in interviewing, case management, planning, intervention, job/career development and knowledge of the major disability groups, addictions and disability culture.
The objective of the Rehabilitation concentration is to prepare students to work with individuals with a variety of physical, mental, cognitive, behavioral and addictive disabilities. Students completing this program have additional skills and knowledge of the major disability groups, legislation and various disability-related programs. Emphasis is placed on disability culture, inclusion and advocacy. This program also serves individuals interested in pursuing advanced degrees in speech therapy, recreation therapy and other allied fields.
The Addictions minor is designed to provide students with additional expertise in substance abuse. This includes issues of co-dependencey, pharmacological and societal issues of addiction.
What is Rehabilitation?
Rehabilitation is a career of choice for high-energy people who want to be creative and independent while they make a very real difference in the lives of individuals with a variety of disabilities.
Rehabilitation is a field in which people will tell you right up front that it is not about disabilities - it is about possibilities!
The objective of rehabilitation is to facilitate the ability of people with disabilities to gain empowerment, employment, and full access to society.
 As a future Rehabilitation Professional, you will have exciting opportunities to:
Work in a creative, compelling, professional environment infused with passion, idealism, and realism;
Achieve your potential while empowering others to reach theirs;
Enjoy long-term career growth potential with increasingly competitive salaries and benefits;
Experience the deep satisfaction of making a significant impact on the quality of many lives, including your own.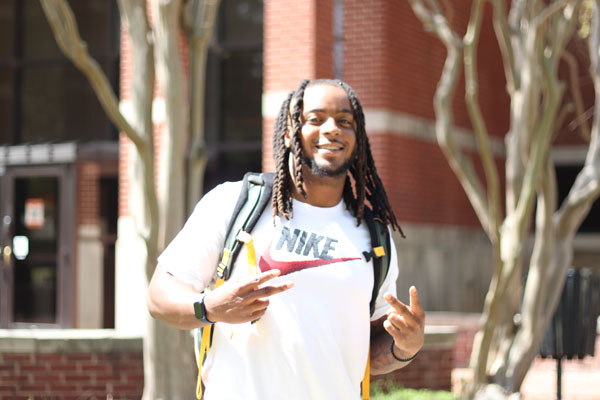 Student involvement can be fun and adds to a sense of professionalism
Student involvement on campus, community, and professional activities are encouraged. Students may choose to:
Join the Human Services Club
Join FATE - Fighting Addiction Through Education
Join the National Rehabilitation Association and the Oklahoma Rehabilitation Association
Attend Disability Awareness Days
Attend Professional Conference
Give back to the community through volunteerism
Take field trips to various facilities around the state
Listen to dynamic guest speakers with expertise in rehabilitation and disability
 
What kind of places and jobs can I do with an undergraduate degree in Rehabilitation?
Students are employed in a variety of settings, including:
state/federal/American Indian Vocational Rehabilitation agencies,
addiction recovery centers and programs
community based rehabilitation centers
independent living centers
mental health facilities
correctional facilities 
Rehabilitation Counselor
Rehabilitation Assistant/Technician
Substance Abuse/Addiction Counselor
Case Manager
Independent Living Counselor/Specialist
Rehabilitation Engineer Technician
Personal Adjustment Trainer
Employee Assistance Counselor
Job Placement Specialist/Job Coach
Group Home Counselor
Americans with Disabilities Act Specialist
Therapeutic foster care

Our students are prepared and ready to be accepted into a variety of graduate programs, both in state and out of state.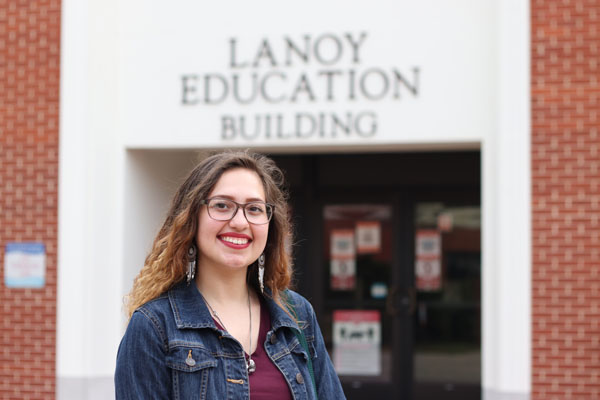 Addictions Minor Requirements
For Majors in Human Resources Fields – 260G

HURES 2183 Fundamentals of Counseling
HURES 2283 Introduction to Addictions
HURES 3283 Addictions & Society
HURES 3763 Group Processes and Practice
HURES 3813 Family Systems, Codependency and Addictions
HURES 4453 Intervention Techniques
Minimum Total Hours 18-19
Human Service Counseling majors with concentrations in Aging, Counseling and Rehabilitation Counseling  must select, with Counseling faculty approval, additional Counseling courses to substitute for HURES 2183, HURES 3763, and HURES 4453. Human Services Counseling-Services to the Deaf Concentration majors must select, with Counseling faculty approval, an additional Counseling course to substitute for HURES 2183. Social Work majors must select an approved substitute for HURES 3763. Criminal Justice-Juvenile Justice Concentration majors must select courses to substitute for HURES 3763 and HURES 4453.
For Majors Not in Human Resources Fields – 260H

HURES 2103 Interviewing Techniques
HURES 2183 Fundamentals of Counseling
HURES 2283 Introduction to Addictions
HURES 3283 Addictions & Society
HURES 3763 Group Processes and Practice
HURES 3813 Family Systems, Codependency and Addictions
HURES 4453 Intervention Techniques
Minimum Total Hours 21-22