The chamber music program at ECU includes a variety of ensembles, including a flute ensemble, clarinet ensembles, saxophone quartets, and other groups, such as woodwind quintets, duos, trios, etc.
Flute Ensemble
The ECU Flute Ensemble offers a unique opportunity for flutists of any background to create music not as a section within a larger group, but as an independent ensemble.  The addition of the university-supplied piccolo, alto flute, and bass flute expands the range and depth of the music, while still maintaining the blended timbres that only flutes can create.  The classroom work focuses on strengthening both individual and collaborative skills by concentrating on technical accuracy as well as proper interpretation within the group dynamic.  Students learn a wide range of repertoire, from transcriptions of traditional masterworks to modern music by living composers.  The ensemble performs at least twice a year, with occasional touring.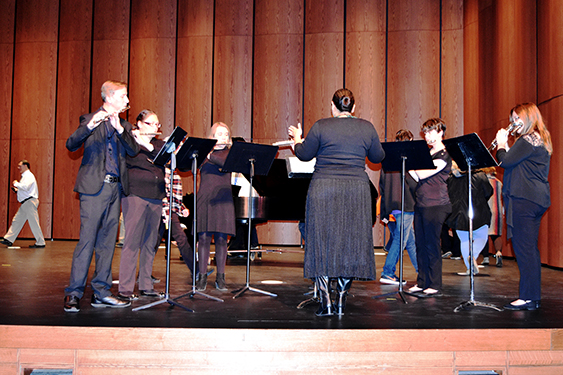 ECU Flute Sextet performs "Ragtime Dance" at Scott Joplin Cakewalk
Clarinet Ensemble
The East Central University Clarinet Ensemble performs a variety of music, from original works to arrangements of orchestral classics.  The ensemble, open to both music majors and non-majors, develops chamber music skills both in a large clarinet choir format as well as breaking down into smaller groups.  This group is for all clarinetists focused on music as a lifetime activity, either as a career or not.  This group typically performs one or two concerts per semester.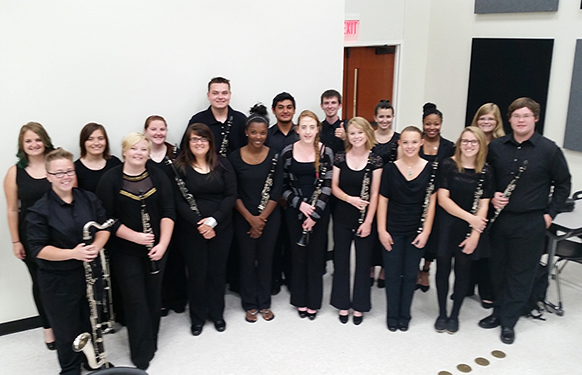 ECU Clarinet Ensemble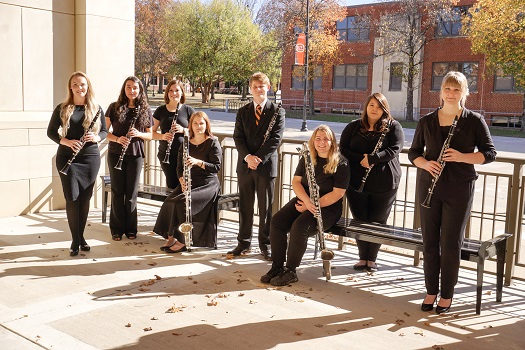 ECU Clarinet & Bass Clarinet Ensemble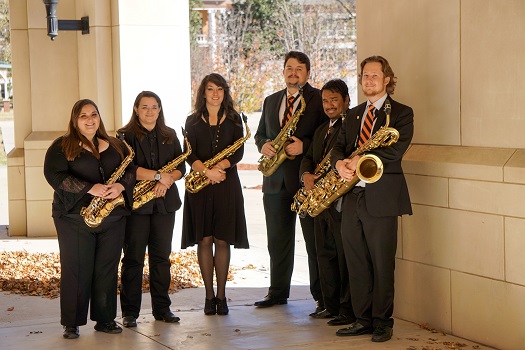 ECU Saxophone Ensemble