(Formerly the Donald W. Reynolds Governor's Cup)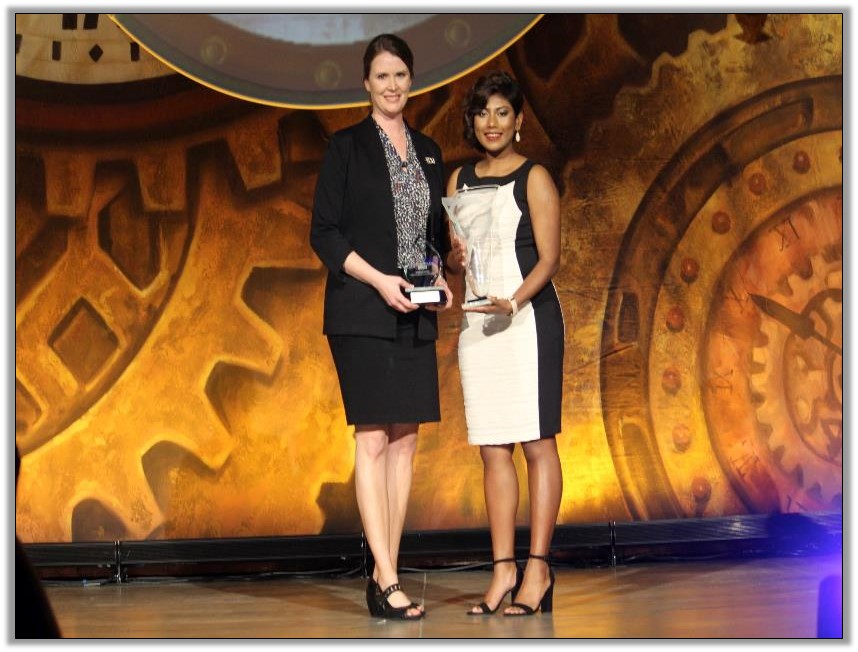 Pictured: Dr. Stacey Bolin, Advisor and Srijita (Dia) Ghosh, 2017 2nd place winner in the Small Business Category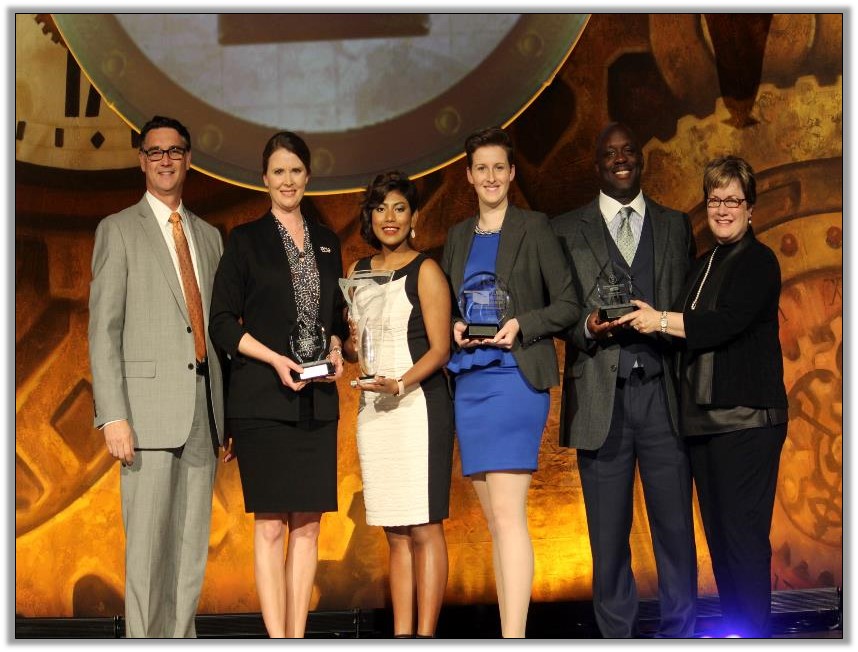 Pictured: (L to R) Wendell Godwin, Dean of Stonecipher School of Business; Dr. Stacey Bolin, Advisor; Srijita Ghosh, 2nd place winner in the Small Business Category, Miranda McNabb, Paulsen Award Scholarship Winner, Dr. James Moten, Professor at East Central University; and Carol Smith, Founder of the Wilburn L. Smith Center for Entrepreneurship at East Central University.
About the Love's Cup
The Love's Cup is a statewide collegiate business plan competition that simulates the real world process of researching a market, writing a business plan and making a presentation to potential investors.
The Stonecipher School of Business has taken teams led by Dr. Stacey Bolin to compete in the Love's Cup beginning in 2013. The first few years, ECU students won the Pitch Competition, the Paulsen Award Scholarship, or both. In 2014, a team brought home a 2nd place win. In Spring of 2015, ECU dominated the competition bringing home first, second and third place in the Small Business Category. 2016 showed another domination. Having only two teams entered, ECU placed first and second in the Small Business Category. Past competition winners have brought home more than $75,000 in prize money and scholarships. 
Venture Creation Course
Students are able to take the Venture Creation (ENTR 4503) class taught by Dr. Bolin as part of the ENTR degree program, ENTR minor, or ENTR certificate. This capstone course provides students with a series of concepts, frameworks, and analytical techniques that will enable students to manage entrepreneurially in rapid growth situations. Students will learn to anticipate the unique and specific problems that accompany starting and growing an entrepreneurial firm by creating value through innovation and opportunity capture rather than by just efficiently managing ongoing operations. In addition, students will learn how to formulate and complete a formal business plan. This course is normally taught in the spring semester only. 
For more information about the Donald W. Reynolds Governor's Cup, please visit their website.