ADA – Congressman Tom Cole congratulated East Central University, located in the Fourth District of Oklahoma, after it was named a National Leadership Grants for Libraries recipient by the Institute of Museum and Library Services.
"I am delighted to congratulate East Central University on receiving significant funds to pursue a very meaningful project over the next three years," said Congressman Tom Cole. "With the funding awarded through IMLS's National Leadership Grant, ECU and its project partners will be able to develop critical tools that will encourage lifelong learning. Certainly, the value of this project will extend far beyond Oklahoma and the educational benefits will be felt for generations to come."
The prestigious IMLS grant, totaling $428,304, will support ECU's three-year project and partnership with Oklahoma State University Libraries, Redlands Community College and the Oklahoma Council of Online Learning Excellence. The project will focus on developing a research method for evaluating the effectiveness of Open Educational Resources in increasing lifelong learning competencies.
"East Central University is grateful for the funding from the National Leadership Grant," said Dr. Katricia Pierson, ECU president. "The funds will be used to create a toolkit that faculty can use nationwide to evaluate the efficacy of Open Educational Resources in facilitating lifelong learning. The focus on Open Educational Resources is timely as universities around the nation transition to hybrid and online learning. I would like to especially thank Congressman Cole for his support and encouragement in seeking the funding."
Facilitated by IMLS, the competitive National Leadership Grants for Libraries program supports projects addressing significant challenges and opportunities facing the library and archives fields and which have the potential to advance theory and practice with new tools, research findings, models, services, practices or alliances that will be widely used.
For fiscal year 2020, the program received 155 initial proposals from across the nation, 81 of which were invited to submit full proposals. Ultimately, only 38 projects – including ECU's – were selected as grantees.
-ECU-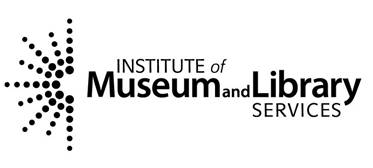 About the Institute of Museum and Library Services
The Institute of Museum and Library Services is the primary source of federal support for the nation's libraries and museums. We advance, support, and empower America's museums, libraries, and related organizations through grant-making, research and policy development. Our vision is a nation where museums and libraries work together to transform the lives of individuals and communities. To learn more, visit www.imls.gov and follow us on Facebook and Twitter.