ADA, Okla. – Students involved in the Water Resource Policy and Management master's program will join together at East Central University to study Integrated Water Resources Management during the 4th International Short Course, Nov. 6 – Nov. 10.
ECU and the Oka Institute are partnering with Jaramogi Oginga Odinga University of Science and Technology (JOOUST) from Bondo, Kenya, for the course. Ten Kenyan students and professors were invited to participate and will join approximately ten ECU students.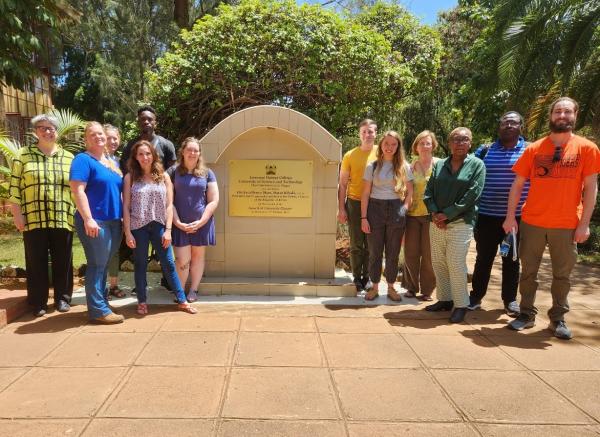 The course is being taught by visiting professor Dr. Stephen Agong. Topics include indigenous knowledge systems in water technology, water and food security, water policies, international regulations, and applications of GIS and AI in water management, among others.
"This is a must-attend course for policy interaction and lifelong contribution for water sustainability," said Agong.
Participants will engage in lectures and workshops during the mornings. In the afternoons, they will attend field trips to the EPA's Kerr Lab, Byrds Mill Spring, the Blue River, and other locations.
Participants will also attend the Oka Institute's Oka' Con on November 8-9. To register for Oka' Con, please visit okainstitute.org/okacon2023.
The class is open for registration for masters level credit in ECU's Water Resource Policy and Management program. Cost would be approximately $1000 to receive course credit. It is also possible to attend course activities without enrolling in the course. Contact Program Director Dr. Christine Pappas at cpappas@ecok.edu for more information.
ECU and JOOUST have a deep collaboration dating back to 2018. After learning of the Oka' Institute in 2019, Agong began developing a water institute in Kenya, now called the Blue Economy Hub. ECU and JOOUST are developing student and faculty exchange, a joint research agenda, and mutually beneficial grant opportunities.