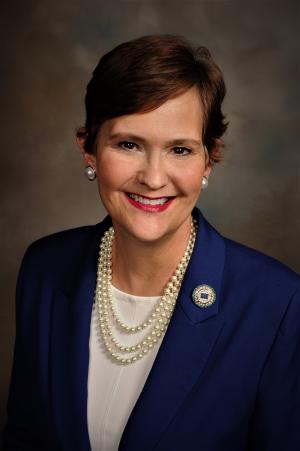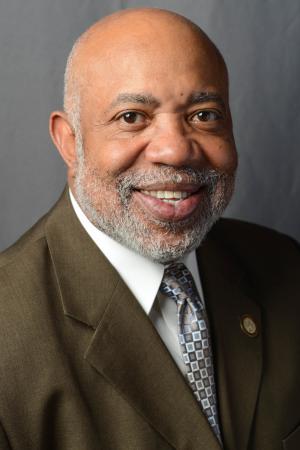 Chancellor Allison D. Garrett is slated as keynote speaker at East Central University's commencement ceremony at 10 a.m. Saturday, May 7, at the Kerr Activities Center. Distinguished ECU Alumni Dewey McClain is set to speak at the 2 p.m. ceremony.
Chancellor Allison D. Garrett
Garrett was named chancellor of the Oklahoma State System of Higher Education in 2021, becoming the first woman to hold the position. Before assuming the role of chancellor, Garrett served as the 17th president of Emporia State University. Prior to serving as president of ESU, Garrett served as executive vice president of Abilene Christian University, senior vice president for academic affairs at Oklahoma Christian University, and as an associate professor of law at Faulkner University in Montgomery, Alabama.
She worked for more than a decade at the Walmart Inc. corporate offices, holding the positions of vice president and general counsel for the corporate division and vice president of benefits compliance and planning. Garrett holds a bachelor's degree in English from Oklahoma Christian University, a juris doctorate from the University of Tulsa College of Law and a Master of Laws in securities regulation from Georgetown University.
She and her husband live in Edmond. They have three adult children and one grandchild.
Distinguished Alumni Dewey McClain
McClain, a 2022 ECU Distinguished Alumni, earned a B.A. in History in 1976 from ECU, where he played football before his professional gridiron career. He played in the NFL with the Atlanta Falcons for five years and then with the United States Football League with the Oakland Invaders and Oklahoma Outlaws.
McClain is currently a State Representative in Georgia, a voice for his constituents in Gwinnett County. He was sworn into office Dec. 5, 2013 and is a member of four standing committees: Industry and Labor, State Planning, Interstate Cooperation and Motor Vehicles, and he is the House Whip for the Georgia Legislative Black Caucus.
McClain is truly a team player both on and off the field. He serves on the Georgia Council on Child Abuse, the Atlanta United Way, the Special Olympics, Salvation Army of Metro Atlanta, Life Link Foundation, Scott Hudgen's Family Foundation, Martin Luther King Jr. March Committee, MLK Jr. Center for Non-Violent Change, SCLC WOMEN Inc., and Gwinnett County Parks Foundation, to name a few.
McClain met his wife, Linda Evans, in high school. They currently reside in Lawrenceville, Georgia. The couple has two daughters, LaResa James (Birdly) and Brandy Gober (Gerald), and four grandsons, Darien, Daniel, Evan and Miles.
ECU plans to honor 116 candidates for Master's degrees, and 371 candidates for Bachelor's degrees. For more information on ECU's commencement ceremonies, please visit www.ecok.edu.