ADA – The annual Scissortail Creative Writing Festival returns – in person – to ECU campus March 31-April 2, marking the 17th festival to take place.  
A trio of celebrated authors – Arthur Sze, Jenn Givhan and Lou Berney, are the featured authors this year. The event is open and free to the public.
The Scissortail Creative Writing Festival, as always, features Oklahoma's most prestigious high school creative writing competition, now in its 18th year. The annual Darryl Fisher Creative Writing Contest is open to all state high school students submitting poetry or short works of fiction. Awards for the state-wide competition will be announced on Saturday, April 2. Winners from the Undergraduate Contest will be presented Friday, April 1 at the Estep Multimedia Center.
Sze, Berney and Givhan will highlight the three-day festival, which attracts some of the best known and unknown writing talents from around the country. More than 70 authors will be a part of the festival. The schedule and updates are available at ecuscissortail.blogspot.com.
For more information on the Scissortail Creative Writing Festival or questions about group attendance, contact organizer Dr. Ken Hada at 580-559-5557 or via email at khada@ecok.edu.
Following are bios on the three featured writers. Full bios and other authors can be found at the Scissortail Creative Writing Festival Blog mentioned above.
LOU BERNEY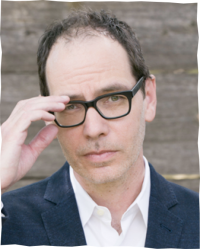 Berney is the author of "November Road" (winner of the Dagger, Hammett, Anthony, Barry, Lefty, and Macavity, and a "Washington Post Best Book" of 2018), "The Long and Faraway Gone" (winner of the Edgar, Anthony, Barry, Macavity, and ALA awards), "Whiplash River," and "Gutshot Straight," all from William Morrow.
He's also written a collection of stories, "The Road to Bobby Joe," and his short fiction has appeared in publications such as "The New Yorker," "Ploughshares," and the Pushcart Prize anthology. He teaches in the Master of Fine Arts program at Oklahoma City University.
JENNIFER CASAS GIVHAN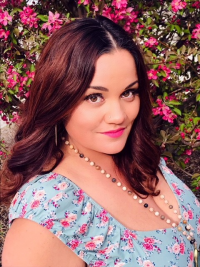 Givhan is a Mexican-American and indigenous poet and novelist (author of "Trinity Sight" and "Jubilee"), who grew up in the Imperial Valley, a small, border community in the Southern California desert. Her family has ancestral ties to the indigenous peoples of New Mexico and Texas, including Ysleta del Sur and the Tigua Indian peoples of the Ysleta region of El Paso.
Givhan earned her Master in Fine Arts in Poetry from Warren Wilson College in North Carolina and a Master of Arts in English Literature and Creative Writing at California State University Fullerton. She has been awarded a 2015 National Endowment for the Arts Fellowship, a PEN/Rosenthal Emerging Voices Fellowship, The Frost Place Latinx Scholarship, a 2020 Southwest Book Award, an Honorable Mention for 2021 The Rudolfo Anaya Best Latino Focused Fiction Book Award category from the International Latino Book Awards Foundation, and many more.
Givhan's poetry, fiction, and creative nonfiction has appeared in "The New Republic," "The Nation," "Best of the Net," "Best New Poets," "AGNI", "TriQuarterly," "Ploughshares," "POETRY," "Boston Review," "Crazyhorse," "Blackbird," "The Kenyon Review," "New England Review," "Salon," "The Rumpus," and "Prairie Schooner," among many others.
ARTHUR SZE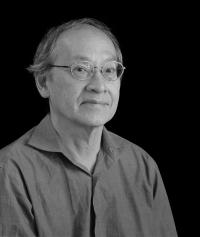 Sze is a poet, translator, and editor. He is the author of 11 books of poetry, including "The Glass Constellation: New and Collected Poems;" "Sight Lines," which won the 2019 National Book Award for Poetry; "Compass Rose," a Pulitzer Prize finalist; "The Ginkgo Light," selected for the Mountains & Plains Independent Booksellers Association Book Award in Poetry and a PEN Southwest Book Award; "Quipu;" "The Redshifting Web: Poems 1970-1998," selected for the Balcones Poetry Prize and an Asian-American Literary Award; and "Archipelago," selected for an American Book Award.
Other books include "River River," "Dazzled," "Two Ravens," and "The Willow Wind" He has also published "The Silk Dragon: Translations from the Chinese," selected for a Western States Book Award, and edited "Chinese Writers on Writing." "Pig's Heaven Inn," a bilingual, Chinese/English selected poems, was published in Beijing.
His poems have appeared internationally and have been translated into 13 languages. Sze served as Chancellor of the Academy of American Poets from 2012 to 2017 and was elected to the American Academy of Arts and Sciences in 2017. He is a professor emeritus at the Institute of American Indian Arts and was the first Poet Laureate of Santa Fe, New Mexico, where he lives.